"Adjusted for purchasing power and including taxes, the U.S. federal minimum wage is $6.26 an hour, slightly more than in South Korea and Japan but slightly less than in the United Kingdom, Canada and Germany.
Organization for Economic Cooperation and Development
"
Washington Post
, Wonkbook 5/7/15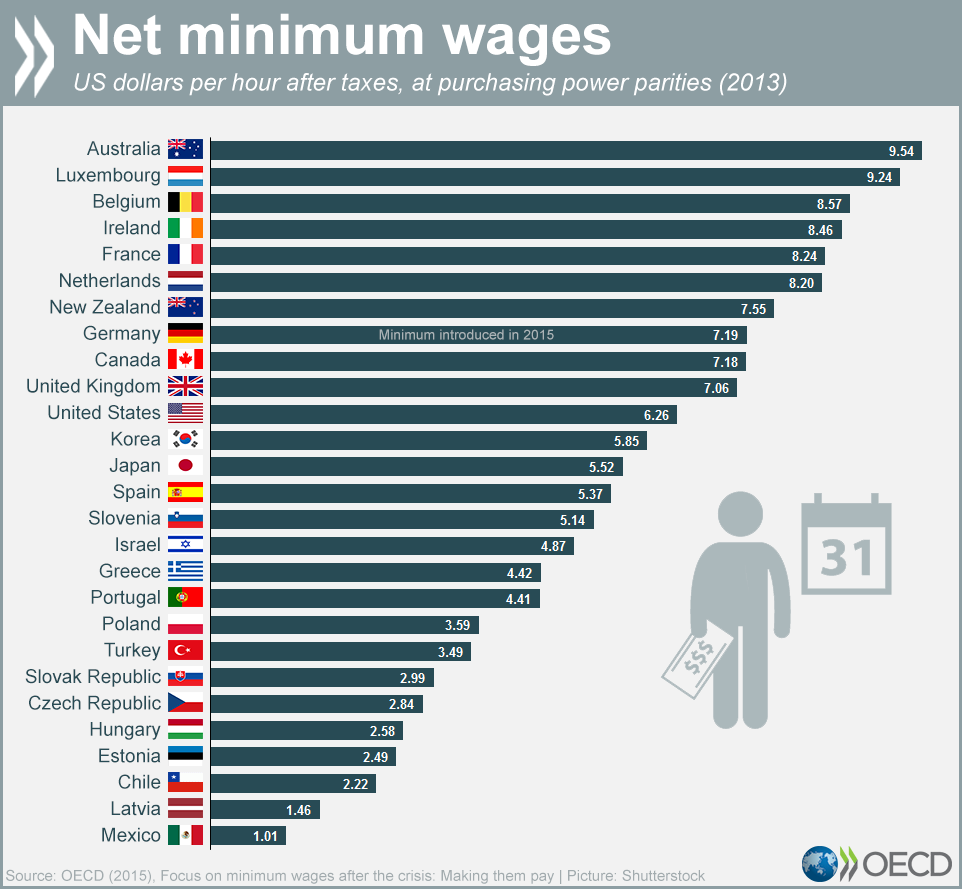 Read the OECD's
FOCUS
on Minimum wages after the crisis: Making them pay
--
This list is only for announcements, so you may not post. To contact the list manager, write to njfac [at] njfac.org
---
You received this message because you are subscribed to the Google Groups "goodjobs" group.
To unsubscribe from this group and stop receiving emails from it, send an email to
goodjobsforall+unsubscribe@googlegroups.com
.
For more options, visit
https://groups.google.com/d/optout
.